Cosmopolitan and Sophisticated: Moritz Grossmann Introduces Universalzeit Watch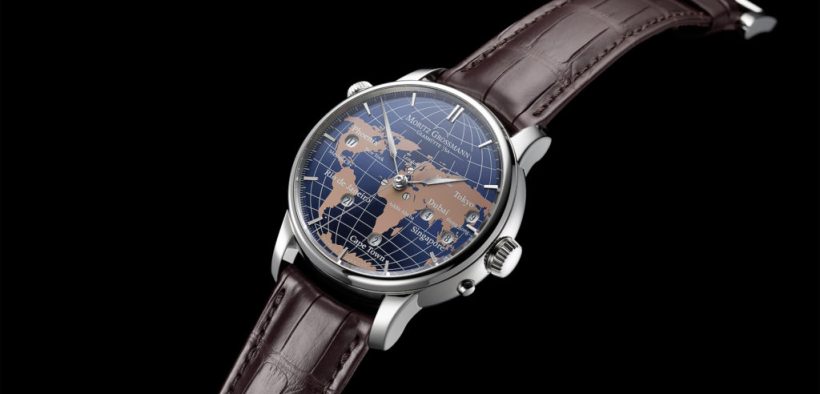 With a refreshingly different and very functional world time watch christened Universalzeit, Moritz Grossmann demonstrates that today's watchmakers are far from running out of ideas, and that the world of haute horlogerie continues to be a source for innovation and progress. The latest model from the independent manufactory
based in Germany's watch capital Glashütte allows its wearer to read off the current time in six different time zones at a single glance.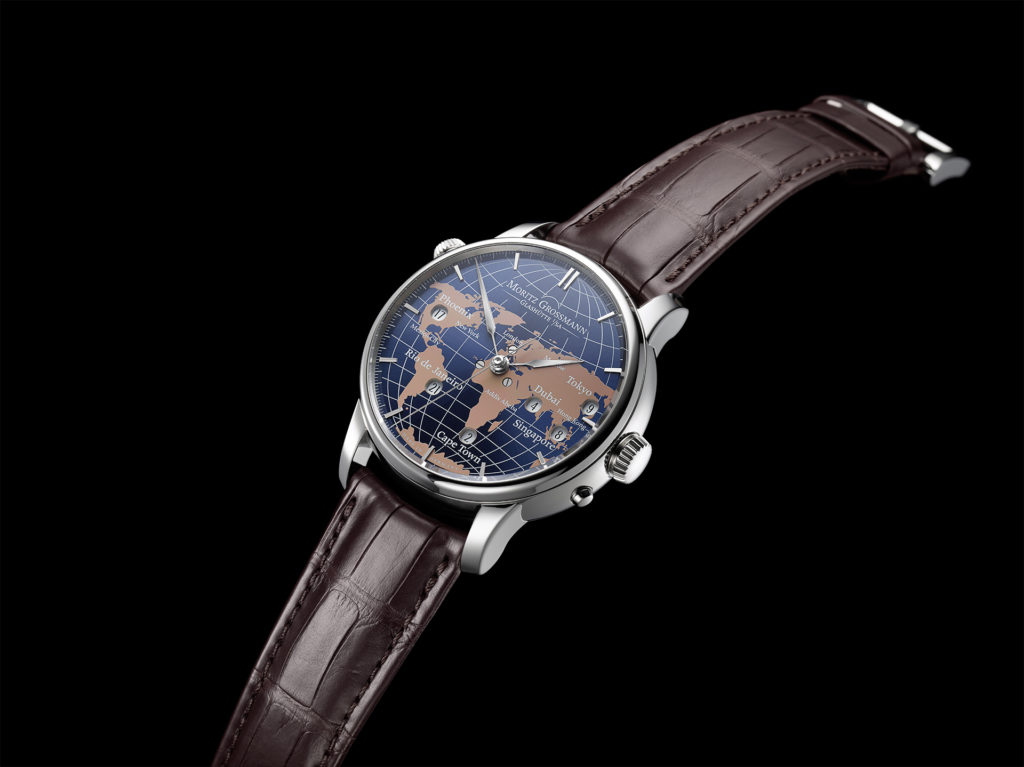 Designed in the shape of a world map, the artistic dial depicting a world map features six window apertures that display the hours in 24-h format of six cities (Phoenix, Rio de Janeiro, Cape Town, Dubai, Singapore, and Tokyo), precisely aligned with their coordinates. As daylight-saving time is not observed in these metropolises the watch indicates the actual time all year round and no adjustment is needed in March or October.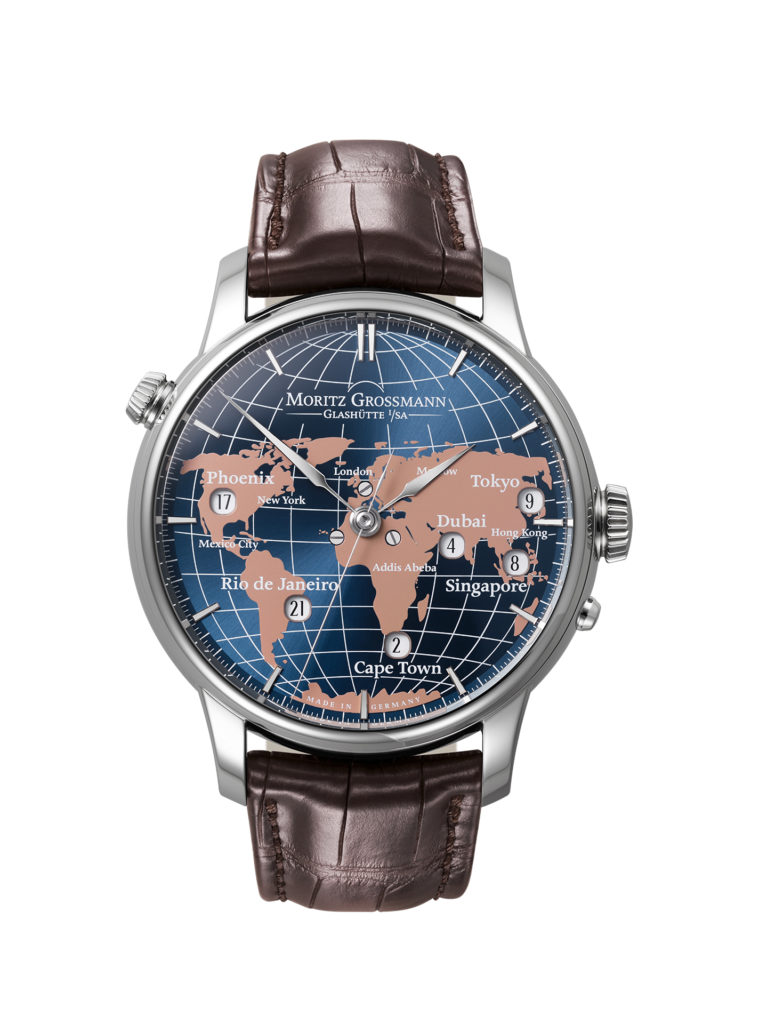 The home-time is indicated in the center, as are the minutes and second hands that are valid for all seven time zones. Enthusiasts who are familiar with the works of the manufacture are aware that they are manually crafted in its workshops in Glashütte, a feat which is very rare, even in the realms of high-end watchmaking. The same attention to detail and commitment to craftsmanship goes into the dial, which is made of solid silver. A fine sunray-finished blue hue serves as a beautiful background for the salmon-colored continents and the white lines that recall the meridians.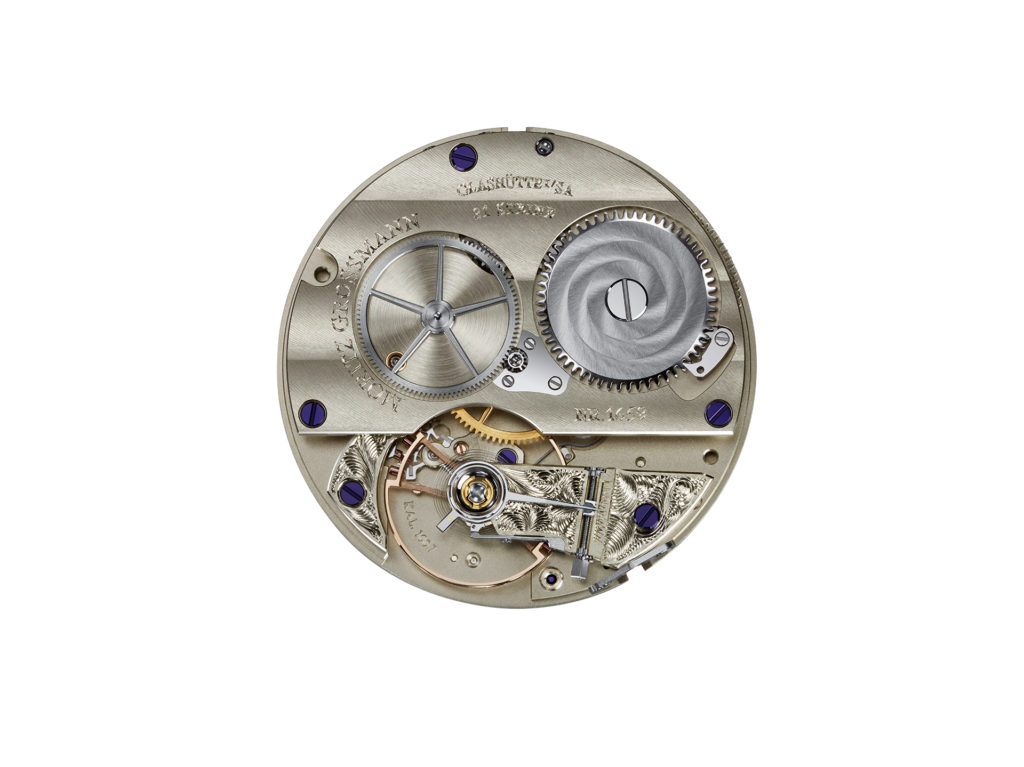 While the overall impression is undoubtedly artistic and refined, the real star of the watch is the manually-wound manufacture caliber 100.7, which is decorated and finished to the highest standards. To show it off in all its beauty and sophistication, the 44.5-mm stainless steel case features a sapphire pane on the back side. Connoisseurs enjoy the unobstructed presentation of the traditional three-quarter plate and bridges crafted from German silver, the hand-engraved floral pattern on the balance cock, and the three-band snailing on the ratchet wheel.
The Universalzeit retails for €42,000 (approximately $46,745 USD).
To learn more, visit Moritz Grossmann, here.