Pierre Gaston Watch: The Ultimate in Style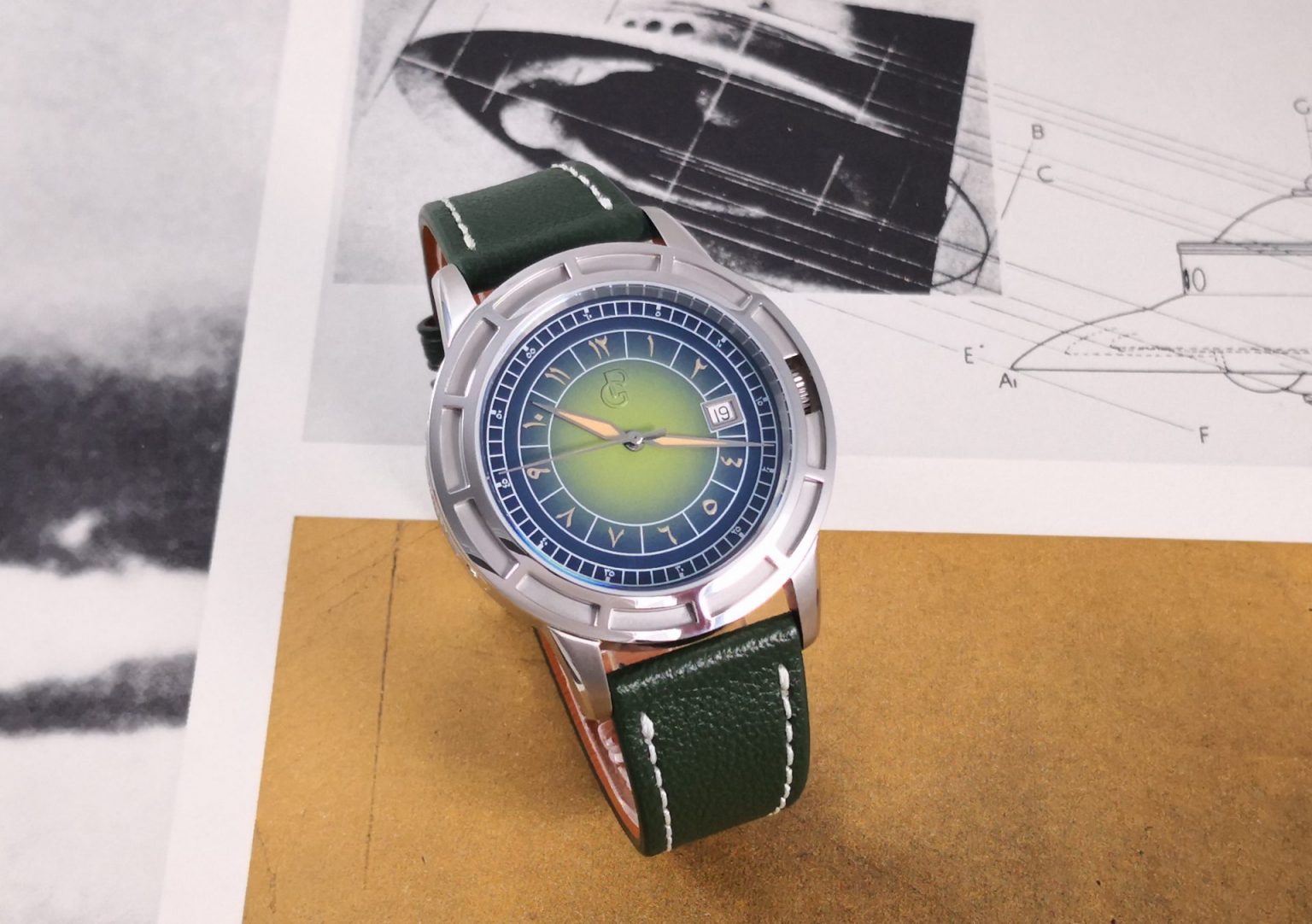 Pierre Gaston Watch: The Ultimate in Style
Pierre Gaston is a luxury watchmaker known for classic designs, craftsmanship, and attention to detail, producing pieces with aesthetically pleasing geometry. Pierre Gaston is a family-owned watch manufacturer, guaranteeing that they care about every aspect of their work. People are looking for high-quality watches they can rely on.
"If you require a good watch and want something with plenty of personality, then there is no better choice than Pierre Gaston watches!"
       
Pierre Gaston is Innovative and Modern
The Pierre Gaston Date watch has colorful modern options that will give anyone a fashion-forward look. The intricate design and craftsmanship of the watch case is exceptional. With the Tokki Project sheepskin strap or the Tokki Project calfskin leather strap, you can show off your PG watch and stay comfortable all day long! Pierre Gaston has been crafting watches for over a decade, but the team has decades of knowledge in this field.
Pierre Gaston Watches x Tokki Project Leather Strap
Tokki Project specializes in premium-quality leather watch straps and works with eco-friendly materials such as hemp to find the perfect balance of functionality and aesthetics. The PG x Tokki watch straps are available in sheepskin or calfskin leather.
Pierre Gaston Watches Choose Your Color
PG offers many color options for their sector faces. The luminescent Arabic markers on these watches make it easy to tell time even when dark. The design of Pierre Gaston watches is practical and stylish with matching lume Arabic markers and hands. Their watches include a Pierre Gaston Date with black and red sector dial, a Pierre Gaston Date with white and blue sector dial, a Pierre Gaston Date with white and tan sector dial, and a Pierre Gaston Date with white and red sector dial.

Pierre Gaston Crisp and Classic Understated Elegance
Whether you're an avid watch collector or a first-timer, Pierre Gaston has something for everyone. They have a vested interest in how their products are made and take great care to ensure that all details are examined. The company's watches are designed by true artisans who use only high-end materials that align perfectly with their philosophy of quality.
These watches are perfect for any occasion. Dress down with jeans or dress up with a suit. Tasteful, timeless elegance is what you can expect from a Pierre Gaston Date watch. Luxurious and tastefully designed watches by the watchmaker are a perfect addition to any outfit that needs to be finished with style! Finding the perfect watch is no easy feat, but if you're looking for a stylish and well-made time piece that will last for years to come, Pierre Gaston watches are definitely worth considering!

Pierre Gaston Tourbillons, Pierre Gaston Dates, and Limited Editions
The Pierre Gaston brand is a delicate balance of modernity and tradition. In addition to their classic design, they offer an attractive Pierre Gaston Tourbillon line with automatic movements. Tourbillon models are a must for any aficionado of complex precision instruments. Where so many people are looking to stand out from the crowd, it's no wonder these watches would be in high demand! These unique Tourbillons feature intricate mechanisms designed for accuracy and are encased in a beautifully crafted designed case. From their signature styles to limited edition pieces like their Eastern Arabic edition, anyone with love for fashion will be able to find a watch that suits them.

Pierre Gaston is the Perfect Accessory
Pierre Gaston watches are a hybrid of sporty and trendy. It's an excellent time piece for someone who doesn't want to sacrifice style to be active.

Pierre Gaston Dégradé Sector Dials
Pierre Gaston offers faces in various colors. A sapphire crystal protects each piece. The Pierre Gaston Tourbillon watch and Pierre Gaston Date watch have colorful dégradé sector dials. PG released a limited edition Pierre Gaston Date watch with dégradé Eastern Arabic dials making them unique.
Pierre Gaston Tourbillon Automatic Movement
The Pierre Gaston Tourbillon movements are the perfect accessory for collectors who can't be bothered to wind their timepiece. Tourbillon watchmakers in this price range are usually limited to windup movements.

Pierre Gaston Date Swiss Automatic Movement
The Pierre Gaston Date is equipped with an automatic Swiss movement. You won't have to wind it daily like mechanical pieces.

Pierre Gaston Stainless Steel Case Design
What is more perfect than a watch's symmetry? The PG brand is known for symmetrical design, with the proportions of this timepiece being just right. The bezel cleverly hides the crown, so it doesn't disrupt the design symmetry and can be worn on either wrist. The PG design team craft minimalistic dials down to a subtle logo. The watch case is made of stainless steel and is water resistance up to 10ATM.
Pierre Gaston is the Perfect Choice
Pierre Gaston timepieces are a must-have in anyone's life. Not only do they have perfect proportions, but stunning watch face options and the symmetrical design of each case make them stand out and be 100% original!
The Pierre Gaston name is a perfect choice for your refined collection! The Pierre Gaston watch is a timeless piece that will never go out of style. It's no wonder why this sleek, elegant timepiece would be perfect for any occasion! With such high standards for craftsmanship, this company cares about its collectors and their needs. Pierre Gaston's design of the watches is so classic and timeless; they'll never go out of style.
Be Yourself With Pierre Gaston
To learn more about Pierre Gaston, visit them at pierregaston.ch for additional details on their date and tourbillion watches. US collectors can visit the Pierre Gaston distributor at pierregastonwatches.com. The Pierre Gaston brand name is a registered trademark with all rights reserved.