The Ultimate Guide to Luxury Watches and Art Auction: Baer & Bosch Auction March 4th, 12 PM EST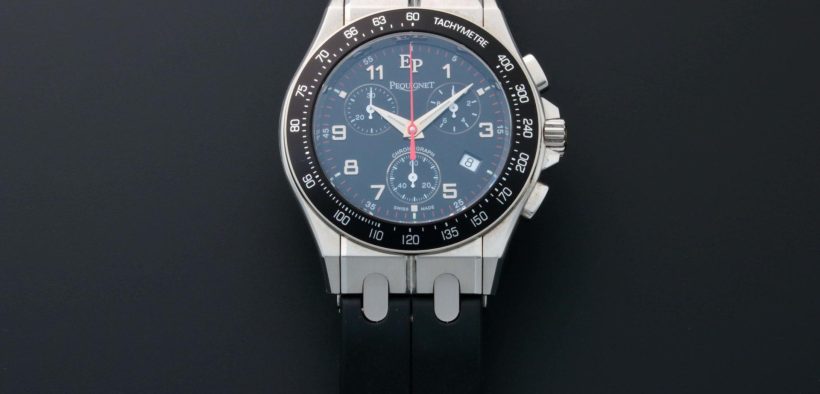 The auction season is upon us, and luxury watches and art lovers have a lot to look forward to. On March 4th, at 12 PM EST, a range of luxury watches, clocks, art, vinyl toys, books, and more, will be sold in an online Baer & Bosch auction hosted on LiveAuctioneers and Invaluable. The Baer & Bosch auction is easy to attend and offers a detailed catalog for browsing.
From platinum to yellow gold to stainless-steel watches, the selection is diverse and caters to all tastes. Brands such as Omega, Rolex, Strumenti Nautici, Jaeger, Universal Geneve, Corum, Pierre Gaston, Meistersinger, and more will be available for bidding. Whether you prefer chronographs or Tourbillons, this luxury watches and art auction has something for everyone. Art lovers will also find pieces from renowned artists such as Cote Escriva, Hebru Brantley, and Coarse.
The Best Watch Brands in the Auction
The selection of luxury watches being offered is truly remarkable. From classic brands such as Rolex and Omega to up-and-coming ones like Meistersinger and Corum, there is something for everyone. Whether you are a seasoned collector or just starting out, this luxury watches and art auction is the perfect opportunity to add to your collection.
Rolex: The King of Luxury Watches
Rolex is the king of luxury watches, and it is not hard to see why. With its timeless design, exceptional craftsmanship, and precise movements, Rolex is the epitome of luxury. From the classic Oyster Perpetual to the iconic Daytona, Rolex has a watch for every occasion. The brand's commitment to excellence has made it one of the most recognizable and sought-after watch brands in the world.
Omega: The Watch of Choice for the Stars
Omega is another classic brand that has a rich history and a reputation for excellence. From the Speedmaster worn by astronauts on the moon to the Seamaster worn by James Bond, Omega has a storied past and a bright future. The brand's commitment to innovation and precision has made it a fan favorite among celebrities and watch enthusiasts alike.
The Art and Books at Auction
The auction also features a range of art and books, making it a one-stop-shop for luxury and art lovers. From the vibrant and bold works of Cote Escriva to the thought-provoking pieces of Hebru Brantley, the art selection is diverse and captivating. Book lovers will also find a selection of the most sought-after watch books, by John Goldberger, Guido Mondani, Osvaldo Patrizzi, Alberto Isnardi, and Emmanuel Breguet.
The Benefits of Attending an Online Luxury Watches and Art Auction
Attending an online auction has many benefits. The convenience of being able to bid from the comfort of your own home is unmatched. You can also easily keep track of the items you are interested in and receive notifications when they are about to close. Online auctions also offer a wider selection of items, as they are not limited by physical space. This means you have a better chance of finding the item you are looking for.
To Sum It Up
The March 4th luxury watches and art auction is not to be missed. This Baer & Bosch auction features a variety of luxury watches, art, and books that will appeal to different tastes and preferences. You can choose from brands that have a long history of excellence, such as Rolex and Omega, or brands that are breaking new ground with their original styles, such as Meistersinger and Pierre Gaston Watch. The selection is diverse and of the highest quality, so you can find the ideal item for your collection. Whether you are an experienced collector or a beginner, this auction is a great chance to enhance your collection. The online luxury watches and art auction format also make it convenient for you to place bids and monitor what you are interested in. So, be sure to sign up for the auction on LiveAuctioneers or Invaluable and start browsing the catalog today!
FAQs
What time does the auction start?


The auction starts at 12 PM EST on March 4th.
Where can I attend the auction?


The auction can be attended online via LiveAuctioneers or Invaluable.
What items will be available for bidding?


A range of luxury watches, clocks, art, vinyl toys, horology books, and more will be available for bidding.
Do I need to register to attend the auction?


Yes, you need to sign up on either LiveAuctioneers or Invaluable to attend the auction.

Are there any fees for attending the auction?


There may be fees for bidding on items, but this will depend on the platform you choose to attend the auction on. Be sure to check the terms and conditions of LiveAuctioneers or Invaluable for more information.
To learn more about Baer & Bosch Auctioneers, visit their site at: baerandbosch.com.
Register to bid online at Baer & Bosch's auction on Liveauctioneers: https://www.liveauctioneers.com/catalog/278285_culture-watches-art-skateboards-toys/
Register to bid online at Baer & Bosch's auction on Invaluable: https://www.invaluable.com/catalog/sys5ur1f8u?page=1&size=48