Why You Should Attend the Baer & Bosch Designer Toy Auction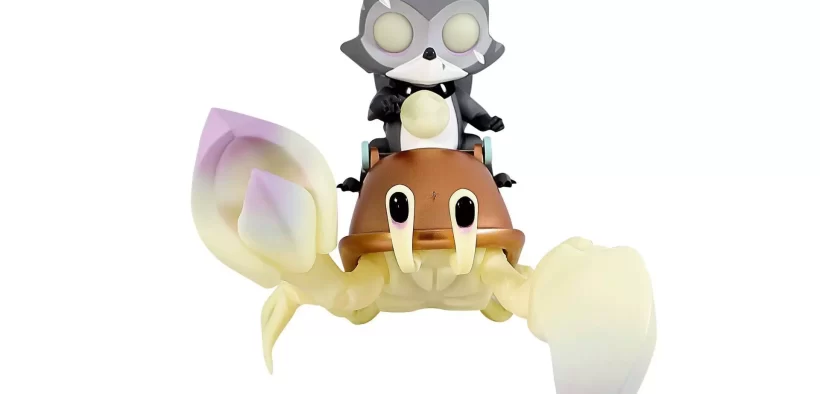 BAER & BOSCH AUCTIONEERS is delighted to announce their upcoming auction on March 4th, which will feature a wide range of sculptural editions of designer toys from renowned artists in the industry. They have curated some of the most exceptional and sought-after pieces in the market, ranging from vinyl toys to urban art pieces, all ready for avid collectors and enthusiasts to bid on.
The Benefits of Collecting Vinyl Toys: Why They Are More Than Just Toys
VINYL TOYS have emerged as a popular hobby among collectors worldwide. These toys, also known as urban art toys or designer toys, are artistic figures that have taken the art world by storm. They are created by artists who draw inspiration from various sources, such as pop culture, comics, cartoons, graffiti, and more. They are a unique and interesting way of collecting art pieces that have become increasingly popular over the years. These toys are not only fun and colorful, but also highly collectible and valuable. That is why the Baer & Bosch auction is proud to feature these modern art toys in their upcoming event, showcasing some of the most innovative and striking designs in the market.
The Highlights and Hidden Gems of the Baer & Bosch Auction of Sculptural Editions
Baer & Bosch Auctioneers knows the importance of collecting SCULPTURAL EDITIONS, which is why they have curated some of the most outstanding pieces for their upcoming auction. Their selection includes renowned artists such as Cote Escriva, who is known for his Creepy Series of Brutus, Popeye, Charlie Brown, and Snoopy designs. These designs are playful and nostalgic, capturing the essence of childhood memories. Also, they have Yu Nagaba, Flabslab, Dr. Woo, Aokizy, Duckhead, BAPE, and more. These artists are some of the most influential and innovative in the urban art scene, creating designs that are bold and expressive, reflecting the culture and trends of our times. These sculptural editions are not only artistic, but also highly sought-after and valuable.
Urban Art at Auction: What You Need to Know
URBAN ART has emerged as an essential part of contemporary art, and these artists are known for their exceptional contributions to the urban art scene. They have redefined the concept of collecting toys and sculptures by creating unique and intricate designs that reflect the artist's vision and creativity. They have created a new genre of art that is playful, colorful, and expressive. The pieces that Baer & Bosch Auctioneers offering for their March 4th auction are a good representation of the art world's evolution and the artists' contributions to it. They are not only beautiful and collectible, but also rare and valuable.
Baer & Bosch Auctioneers: The Powerhouse of Toy Art
This TOY AUCTION is a great opportunity for collectors and fans to get their hands on some of the most sought-after pieces in the market. Whether you are a new collector or a seasoned one, this Baer & Bosch auction offers a great platform to buy rare and exceptional pieces that you may not find anywhere else. With the upcoming auction, Baer & Bosch Auctioneers aims to provide a unique opportunity for everyone to add to their collections, appreciate the art form and enjoy the thrill of bidding.
The Most Incredible Modern Art Toys You Can't Miss
MODERN ART TOYS are cultural icons because they represent the current culture and trends. They are influenced by the artist's personal experiences, opinions, and emotions. They are a way of expressing the artist's identity and style, as well as communicating a message or a story to the audience. Likewise, they are a way of challenging the conventional notions of art and beauty, as well as creating a dialogue between the artist and the viewer. Designer art toys are a way of celebrating the diversity and creativity of urban culture, as well as inspiring others to create and appreciate art.
The Designer Art Toys Phenomenon

ARTIST TOYS became a phenomenon because they appeal to a wide range of audiences, from art lovers to toy collectors, from young to old, from casual to hardcore. They are accessible and affordable, as well as fun and engaging. Art toys are also versatile and adaptable, as they can be displayed in various ways, such as on shelves, on walls, or in cases. They are also interactive and social, as they can be traded, shared, or gifted. Some are even customizable and personal, as they can be modified, painted, or accessorized. Artist toys are also collectible and valuable, as they are limited in quantity, signed by the artist, or exclusive to certain events or locations. Several limited edition toys will be available at Baer & Bosch's upcoming auction.
How to Bid at Baer & Bosch's Auction
BUYING AT AUCTION has its advantages, and Baer & Bosch ensures that the process is simple, safe, and secure. Their team of experts are passionate about what they do, and they work hard to make the bidding process as smooth and transparent as possible. Their team is always available to assist you with any queries, and will make sure that your experience with them is nothing short of exceptional. The online auction will be held on two platforms. All you have to do is pick the one that works for you. Register today on Invaluable or LiveAuctioneers.
To conclude, Baer & Bosch Auctioneers is excited to present a diverse range of sculptural editions of designer toys in their upcoming auction on March 4th at noon EST. Their selection of pieces features renowned artists in the industry, and they are confident that they will make a valuable addition to any collection. Whether you are a seasoned collector or a new enthusiast, they welcome you to join their online auction and experience the thrill of bidding on some of the most exceptional pieces in the market.
To learn more about Baer & Bosch Auctioneers, visit their site at: baerandbosch.com.
Register to bid online at Baer & Bosch's auction on Liveauctioneers: https://www.liveauctioneers.com/catalog/278285_culture-watches-art-skateboards-toys/
Register to bid online at Baer & Bosch's auction on Invaluable: https://www.invaluable.com/catalog/sys5ur1f8u?page=1&size=48