Bovet Partners with Automobili Pininfarina to Roll Out the Supercar-Inspired Battista Tourbillon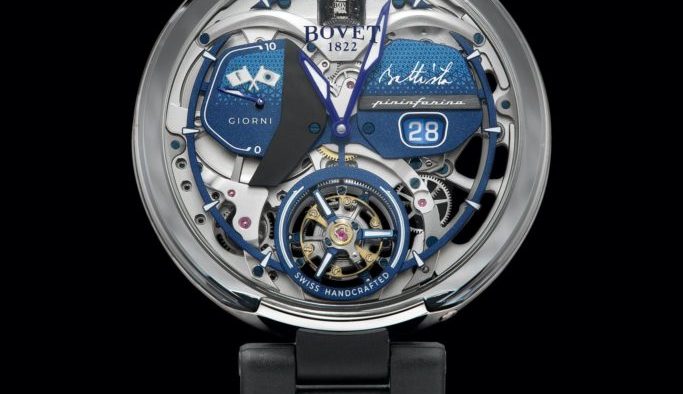 Bovet is not a watchmaker that is known for a flurry of new releases. It's the nature of the haute horologerie end of the market, which Bovet inhabits, to focus on making timepieces that are ultra-luxurious in their details, design, and finishing as well as more limited in their production. That said, all brands need to entice their audience with new pieces at some point, and to close out 2021 Bovet did just that, unveiling the new Battista Tourbillon.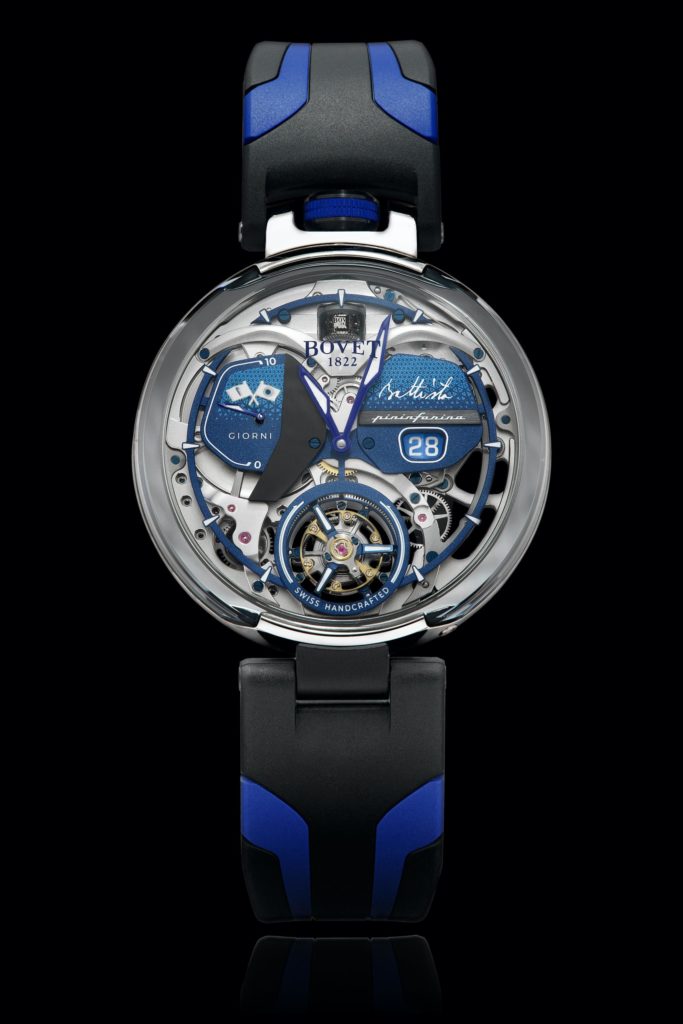 The latest release from Fleurier-based Bovet is inspired by the Battista Hyper-GT, a supercar built by German luxury electric automaker Automobili Pininfarina. The watch follows up on another automotive partnership announced by Bovet in the early summer, ushered in by a duo of pièces unique built in collaboration with Rolls-Royce, called the Boat Tail. The Battista Tourbillon is also the latest follow-up to the Virtuoso VIII Chapter Two DLC-SLN, and like that collection strives to meld both traditional luxury watchmaking with modern intrigue for an overall design nothing short of "head-turning."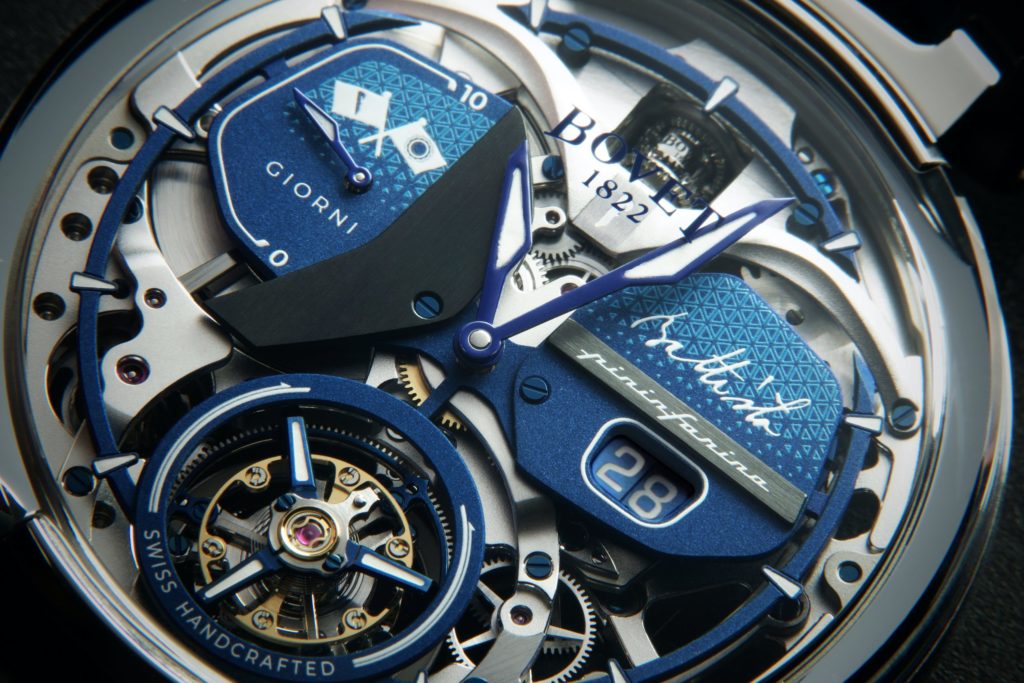 Importantly, the Automobili Pininfarina Battista and the Bovet Battista Tourbillon were designed and produced in tandem, both brands working to present a pair of "ground-breaking objects of art that share the same design vision based on legendary styling and innovation." Bovet hails this collaborative work and the resulting products as the "future of luxury," pairing contemporary thinking and technological inspirations "within a classically-oriented watchmaking structure," executed and finished to an exceptional degree of fineness.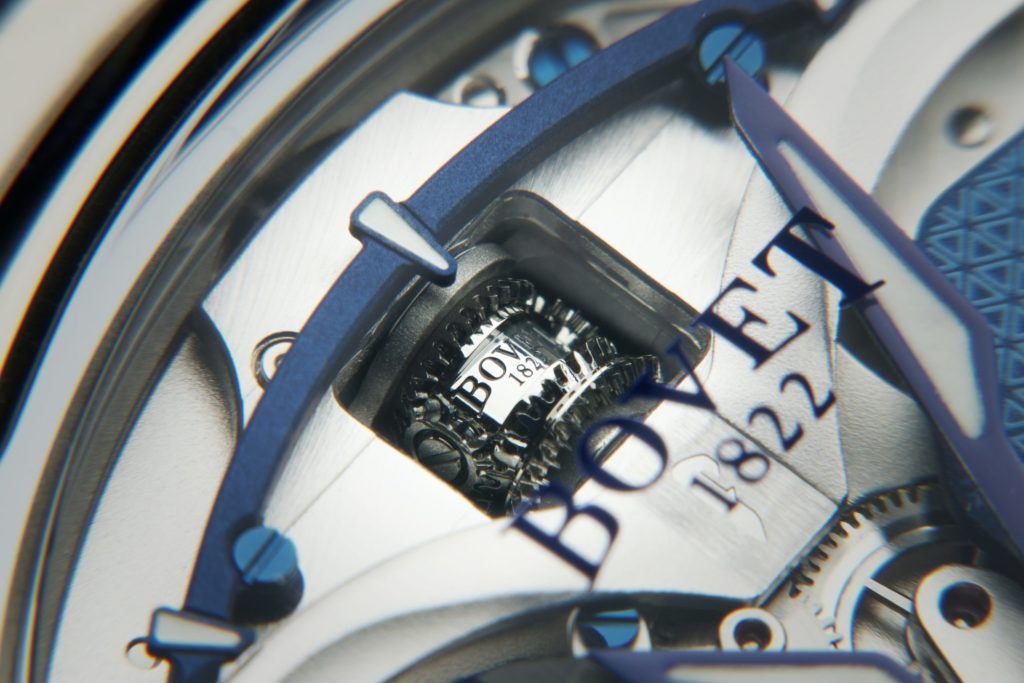 In terms of looks, the 45.6-mm watch is clearly geared toward the avant garde, reflecting not only Bovet's distinctive style elements but also Automobili Pininfarina's signature "PURA" design philosophy, which holds elegant simplicity and lightness as foundational. Available in polished titanium, rose gold, or platinum, the watch features a traditional Bovet pocketwatch-inspired silhouette, accented with blue throughout in addition to its expansive areas of sapphire crystal.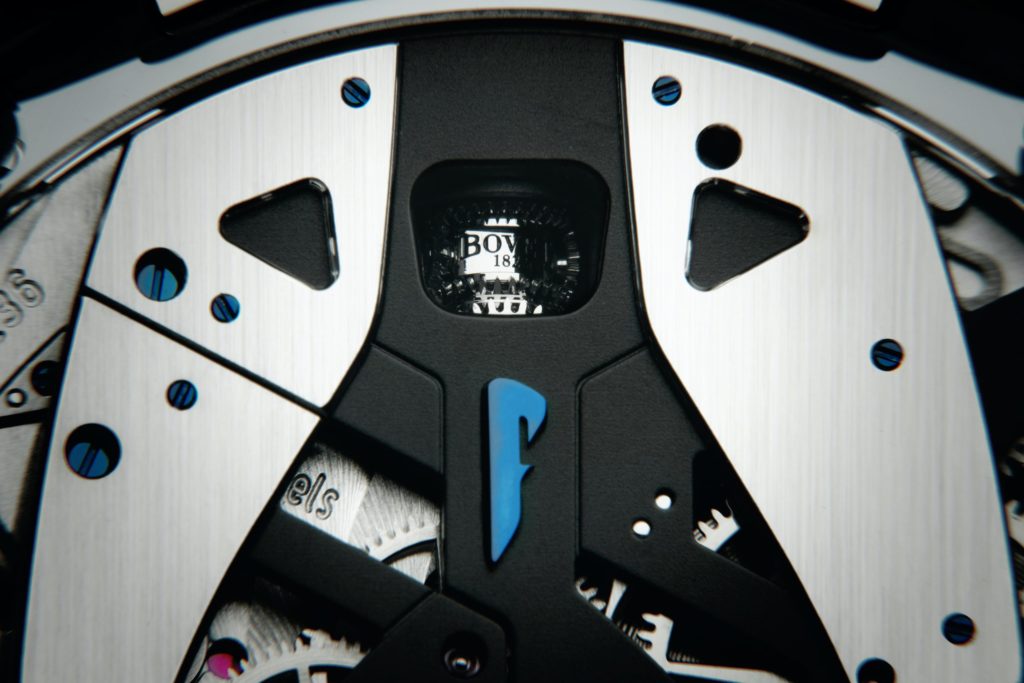 The luxuriously modern, openworked dial features the running time, a 10-day power reserve indicator, a big date, and a 60-second flying tourbillon. The Bovet Caliber 16BM01TVGD that makes these operations possible is a manually wound and finely finished movement visible through the dial as well as behind the exhibition caseback. Notably, the 2.5-Hz-frequency movement incorporates just one quick-winding barrel for the mainspring, which is quite a feat for a 10-day reserve in a timepiece at this size.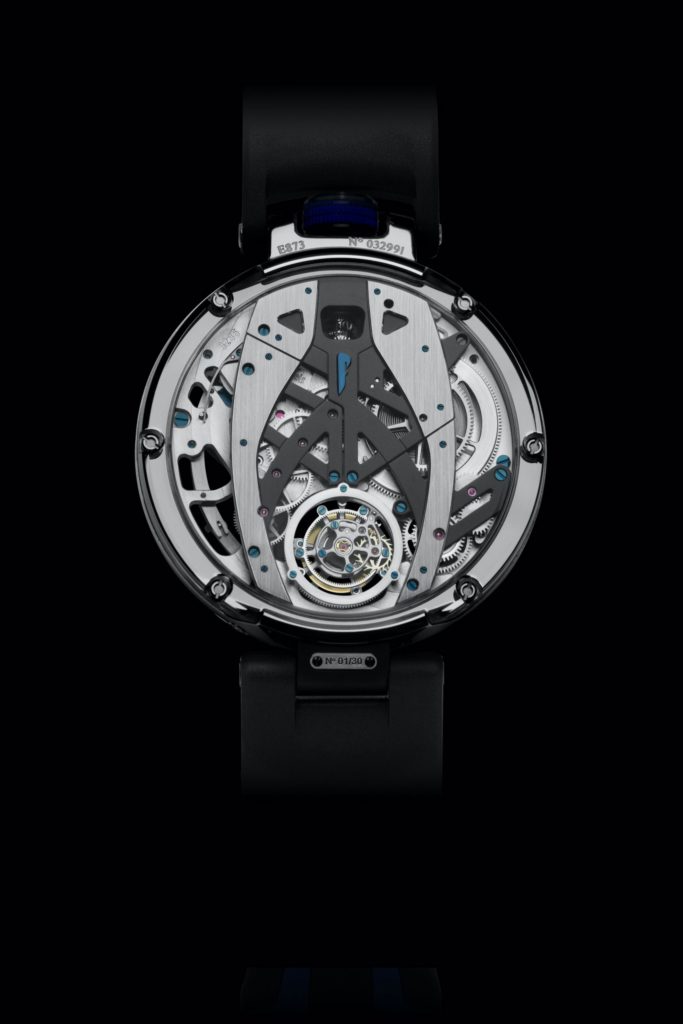 The Bovet Battista Tourbillon will be extremely limited in production, with 90 total pieces planned, including 30 each in titanium, 18k red gold, and platinum. Priced at $320,000, they'll be available through official Bovet boutiques and authorized dealers.
To learn more, visit Bovet, here.