#WatchFamforUkraine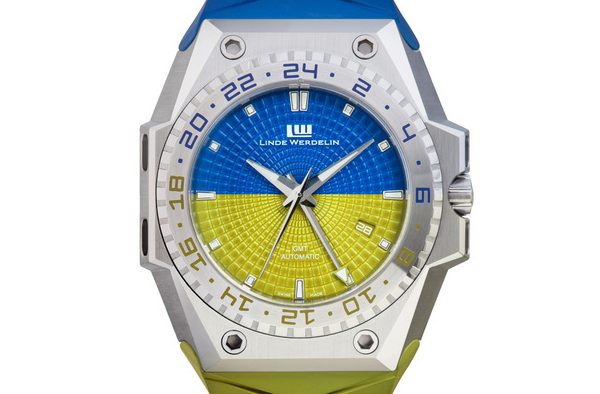 The crisis in Ukraine has upturned the lives of many millions of people. Here are three initiatives that aim to help:
RedBar: #WatchFamforUkraine
RedBar today announced a charity watch auction (30 auction lots are already committed with more on the way) to raise funds to benefit World Central Kitchen's (WCK) efforts in and around Ukraine.
WCK began serving hot meals within hours of the initial invasion of Ukraine, and quickly set up at the eight border crossings with Poland. WCK's Chefs for Ukraine response has grown rapidly, and is distributing nourishing food and fresh meals across the region, including Ukraine, Poland, Hungary, Moldova, and Romania. In addition to WCK's field kitchen, WCK is working with local restaurants, caterers, and food trucks to provide fresh and comforting meals at border crossings, reception centers, shelters, and other locations along their journey.
"We believe that there is nothing political about feeding people in a crisis. We want to bring the global watch community together for one simple purpose: to raise funds to supply essential meals for those who need them. With that, we have decided to rapidly enact the #WatchFamforUkraine Solidarity Auction."

Wei Koh
RedBar is coordinating with Revolution to bring as much awareness to this as possible and source some really cool watches for the cause. For the auction, RedBar will be using the Loupe This platform to run the auction, with 100% of proceeds going directly to the charity. The auction itself will run from 25th-28th March.
For those who want to donate directly: https://wck.org/
Fashion Group Foundation: Help Ukraine
At the same time, the Fashion Group Foundation announced a "Help Ukraine" fund in partnership with Delivering Good.
The Fashion Group Foundation, a 501c(3) organization, is the foundation arm of the Fashion Group International, a membership organization of professionals in fashion and related industries with regions in 26 cities globally.
"As a global organization with connections around the world, Fashion Group Foundation has established a fund: 'Fashion Group – Help Ukraine' and is reaching out to our partners and community for support. We have partnered with Delivering Good, a New York-based 501(c)(3) organization, to assess needs and provide direct financial support to those in the Ukraine and refugees abroad."

Maryanne Grisz, President and CEO Fashion Group International
According to Gary Simmons, Acting CEO for Delivering Good, "While the situation is still unfolding, Delivering Good will continue to evaluate and assess the situation and will be ready to act as needed."
FGI will leverage its 26 active chapters and its members around the globe to raise awareness of and engagement with the charitable campaign. FGI chose to partner with Delivering Good for this cause given the charity's record of efficiency, with more than 99% of revenue dedicated to its charitable program of distributing new apparel, accessories, home furnishings, and other useful items, resources, and funds. Since 1985, the organization has distributed nearly $3 billion of donated products through a network of community partners, serving individuals and families affected by poverty and disaster.
To donate directly: https://secure.givelively.org/donate/fashion-group-foundation-inc/fashion-group-help-ukraine
Linde Werdelin: 3 Timer Ukraine
To show support for Ukraine, Linde Werdelin is going to produce a series of the brand's 3 Timer with the Ukrainian flag colours in the dial, bezel, and strap. All profits will be donated directly to the British Red Cross Ukraine Crisis Appeal.