Sponsored: Citizen Launches Its Next Generation Smartwatch with the "Genius Incognito" CZ Smart Hybrid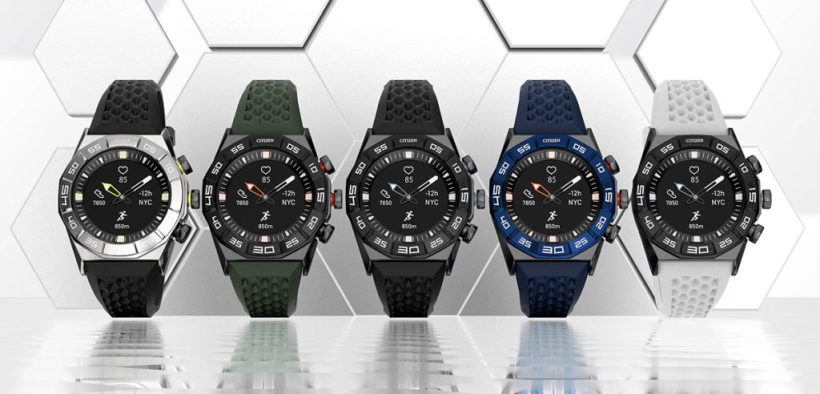 Following up the success of its CZ Smart Wear OS, Citizen Watch Company has introduced its latest smartwatch: a next generation, hybrid timepiece dubbed the CZ Smart Hybrid "Genius Incognito." With the aesthetic of a Citizen sport watch equipped with a dynamic black and white digital display and analog hands – the new CZ Smart Hybrid merges the exceptional design you've come to expect from Citizen, while delivering avant-garde technology and feature-rich convenience.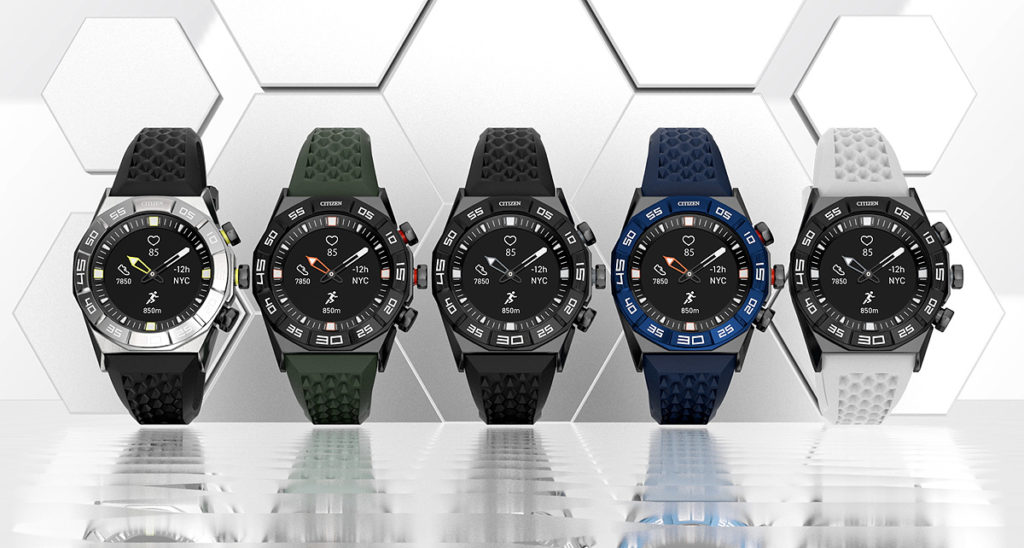 Citizen's newest innovation is distinctive in that it marries the style of a traditional timepiece with the technical capabilities of a smartwatch. With these modern features, the CZ Smart Hybrid has the look and feel of a sport timepiece with analog hands that snap to the sides to reveal notifications. The 44-mm stainless steel case features a standout bezel with bold numerical design. Offered in both silver-tone stainless steel and black ion-plated stainless steel, the timepiece is a true showstopper. The integrated silicone strap with hexagon inlay pattern contours to fit all wrists and is available in a range of stylish colors: black, bright white, navy and hunter green. The watch features a large black-and-white display that eliminates glare, making it easier to read the screen in daylight and is compatible with both iPhone and Android phones.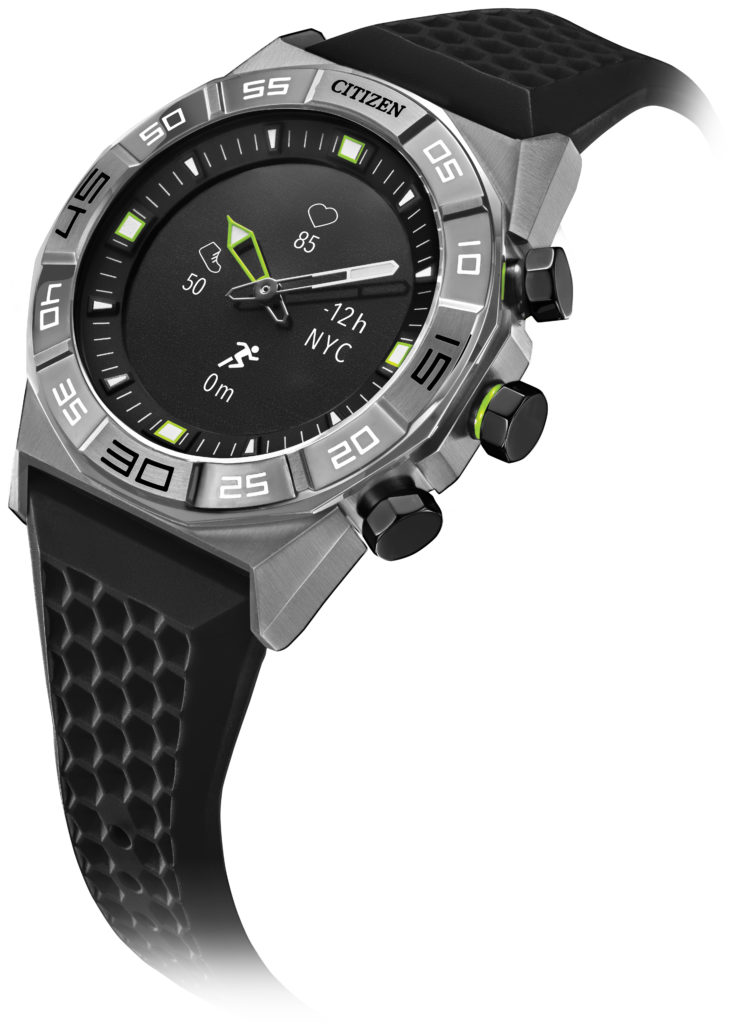 One of the most notable features of the Hybrid is its robust 15-day battery life that eliminates the need for daily charging, and the watch comes with a 40-minute quick charging cable. The Citizen Connected app seamlessly syncs with Bluetooth connection within 30 feet, and the watch's five customizable dials have been created to fit any lifestyle and personality – with information including heart rate, steps, active minutes, day/date, a second time zone, weather and many other features. Receiving your smartphone notifications allows for the convenience of at-a-glance updates for calendar, email, text, and other important alerts.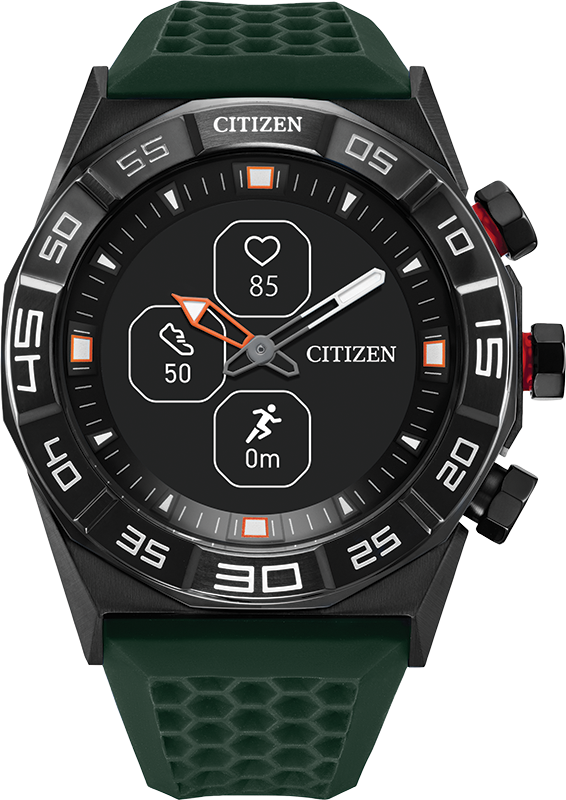 The watch will feature a golf app, with proprietary software that includes U.S. and Canada golf course locations. The app will provide critical and timely information to improve your play, including details on each hole/par, accurate distance to hole, as well as other pieces of data including course weather by the hour, wind speed and direction, and more. The software is encrypted via High-bandwidth Digital Content Protection (HDCP), ensuring your play and personal information are secure, whether on the greens or otherwise.
Citizen will continue to add special features to the software in coming months, with plans to launch further advancements to the Citizen Connected app in Spring 2022, giving each hybrid smartwatch owner an even more personalized experience.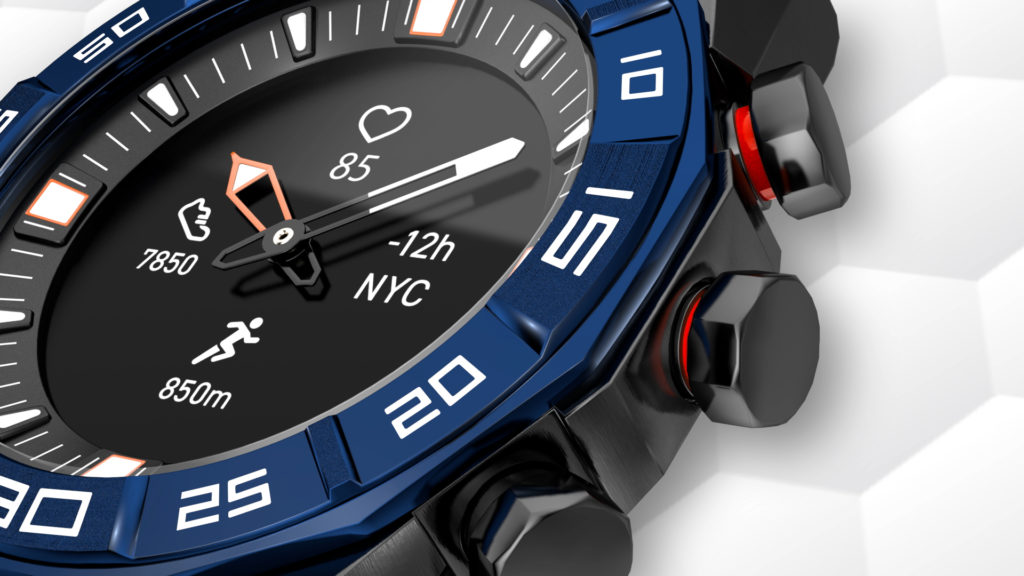 "The CZ Smart Hybrid smartwatch is for those who want the accessibility of a smartwatch but prefer the elevated style of a traditional timepiece," says Citizen Watch America President Jeffrey Cohen. "We are continuously creating new solutions for our customers' needs. Many smartwatches on the market are only about functionality. This timepiece not only provides the functionality, but also makes a statement with superior Citizen design and style. It embodies Citizen's commitment to excellence and the drive for continued innovation."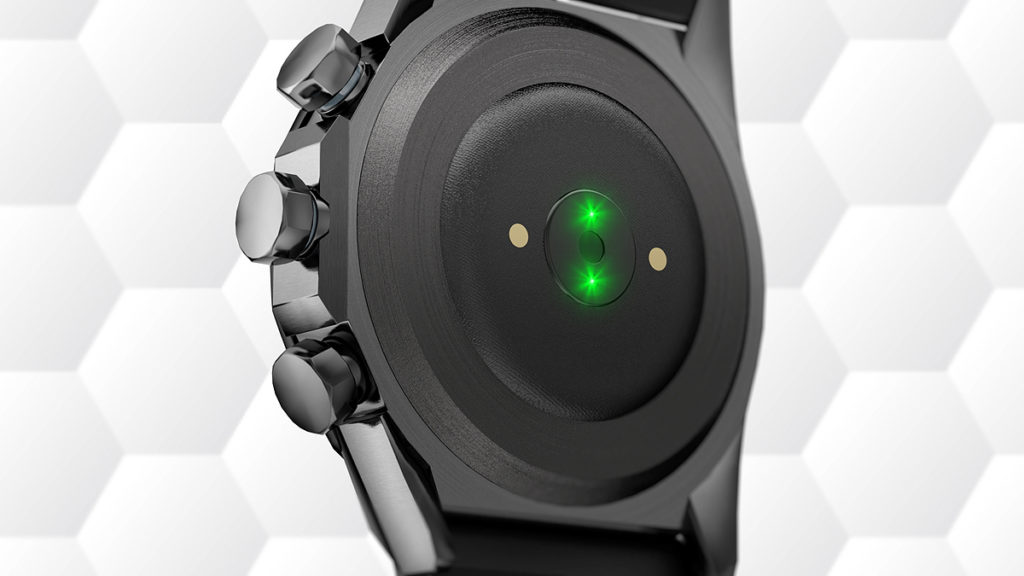 Appropriately nicknamed the "Genius Incognito", the CZ Smart Hybrid smartwatch integrates so seamlessly into its owner's life that it is sure to become a favorite timepiece from the get-go. The new Citizen CZ Smart is available now both online and via authorized retailers, retailing for $325 in stainless steel and $350 in black ion-plated steel.
To learn more and purchase, visit Citizen, here.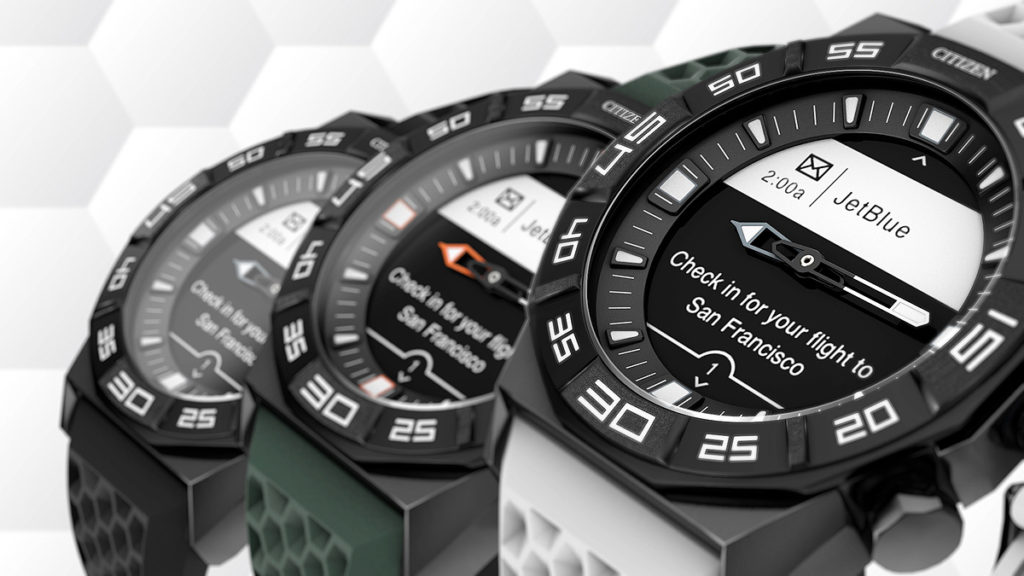 ---