HSNY: Grace Fryer Scholarship for Female Watchmaking Students
The Horological Society of New York (HSNY) is launching a new financial aid initiative "to further its mission of advancing the art and science of horology" — the Grace Fryer Scholarship for Female Watchmaking Students.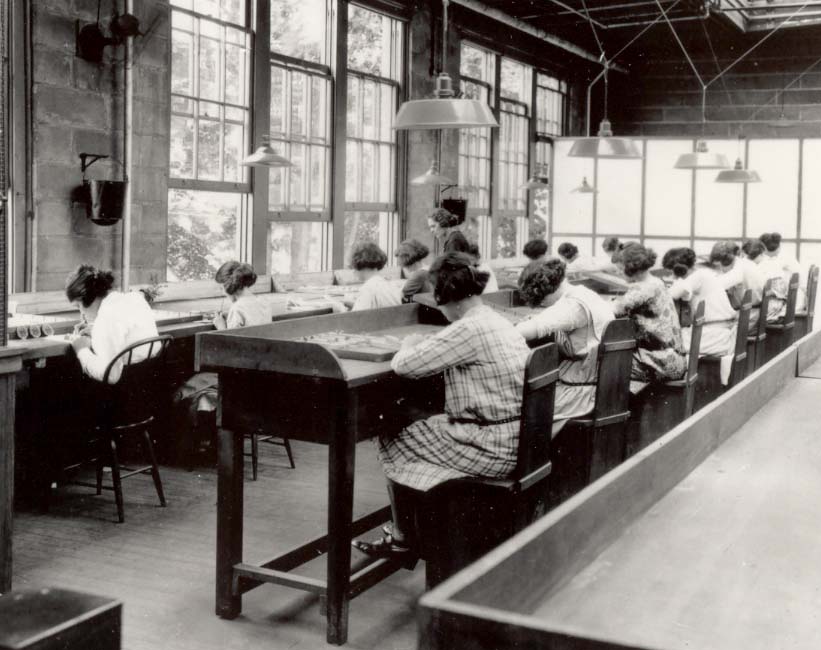 The scholarship is dedicated to the Radium Girls — the women of the 1920s who worked as dial painters in Illinois and New Jersey and succumbed to the often deadly side effects of working with radium, a material that was then instrumental in making luminous dials for watches and gauges. These women were often instructed to point the radium-lined brushes using their lips. As a result, the Radium Girls suffered horrific side effects from radium poisoning and many lost their lives.
Fryer (1899-1933), a dial painter in New Jersey who was poisoned by the element, spearheaded a long, arduous fight against their employer, the United States Radium Corporation, to acknowledge the deadly repercussions of using radium and demanded compensation for the women who often unknowingly fell prey. Fryer spent years fighting for the Radium Girls and their case would go on to gain national media attention and establish legal precedents, having tremendous labor rights impacts and ushering scientific advances.
"I believe Aunt Grace would view this scholarship, which the Horological Society of New York has graciously named after her, as a symbol of progress for women"

Art Fryer, Grace Fryer's nephew
The Grace Fryer Scholarship joins HSNY's additional financial aid opportunities in watchmaking:
● The Henry B. Fried Scholarship for Watchmaking Students
● The Benjamin Banneker Scholarship for Black Watchmaking Students
● The Oscar Waldan Scholarship for Jewish Watchmaking Students
● The Howard Robbins Award for Watchmaking Schools
Application Process
The application period for all scholarships is January 1 to March 1 of every year. Any female student who has been accepted or is currently studying at a full-time watchmaking school in the U.S. is eligible to apply to the Grace Fryer Scholarship. Prospective students may also apply, with the understanding that the scholarship is contingent on their enrollment at a full-time watchmaking school. Financial aid is awarded every April with awards up to $5,000 in 2022. To apply, students should email a letter in PDF form to the Trustees of the Horological Society of New York that includes a biography, an explanation of their motivation to study watchmaking, and an explanation of how this scholarship would benefit the applicant. A resume is required, and reference letters are recommended.