Feeling Puzzled: G-SHOCK Partners with Rubik's Cube for Latest Special Edition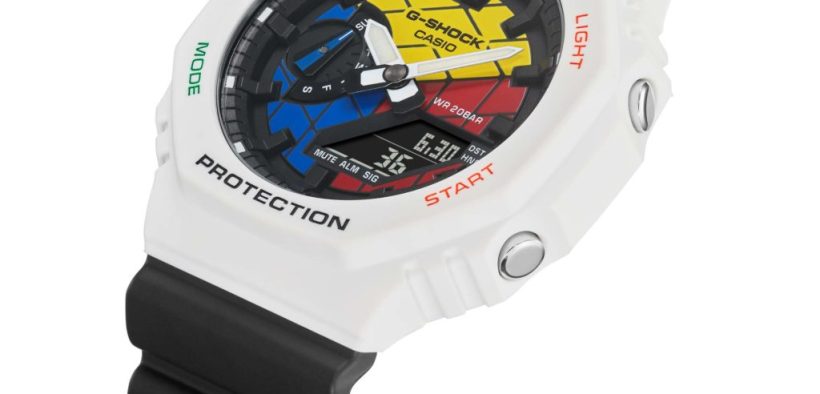 G-SHOCK launches a special edition, the GAE2100RC-1A, inspired by the bold colors and shape of the Rubik's Cube. Both iconic products of the last century – the Rubik's Cube hit the markets in 1974, while Casio's first G-SHOCK was introduced in 1983 – they make a nice and cheerful combination, all while sending us down memory lane to the era before the technical revolution.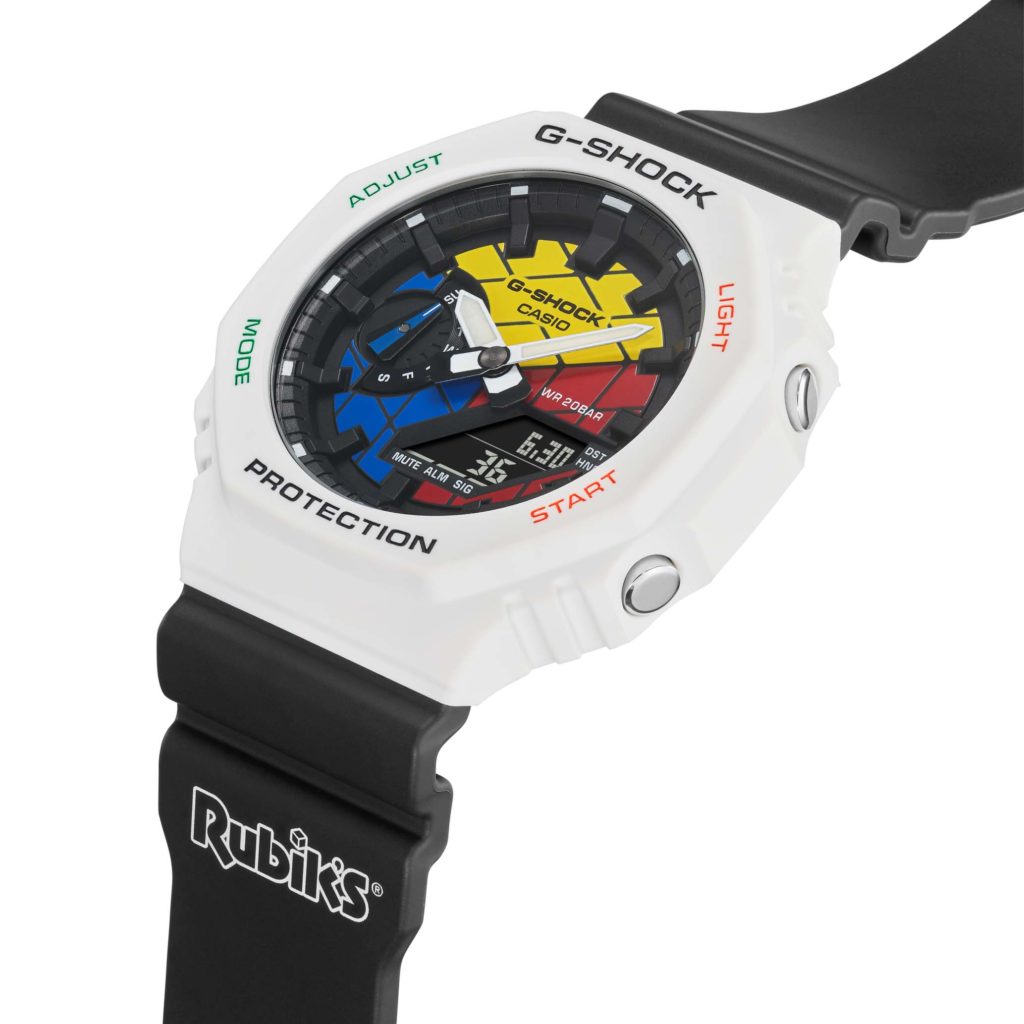 The GAE2100RC-1A arrives in the popular octagonal shape of the GA2100 and features a multi-color design that draws inspiration from the nostalgia of the iconic combination puzzle. It represents the colors found on the Rubik's Cube with red, blue, and yellow on the dial, an orange buckle, and green band loop. While the core watch is equipped with a matte black bezel, it also comes with an interchangeable white one displaying green and orange accents.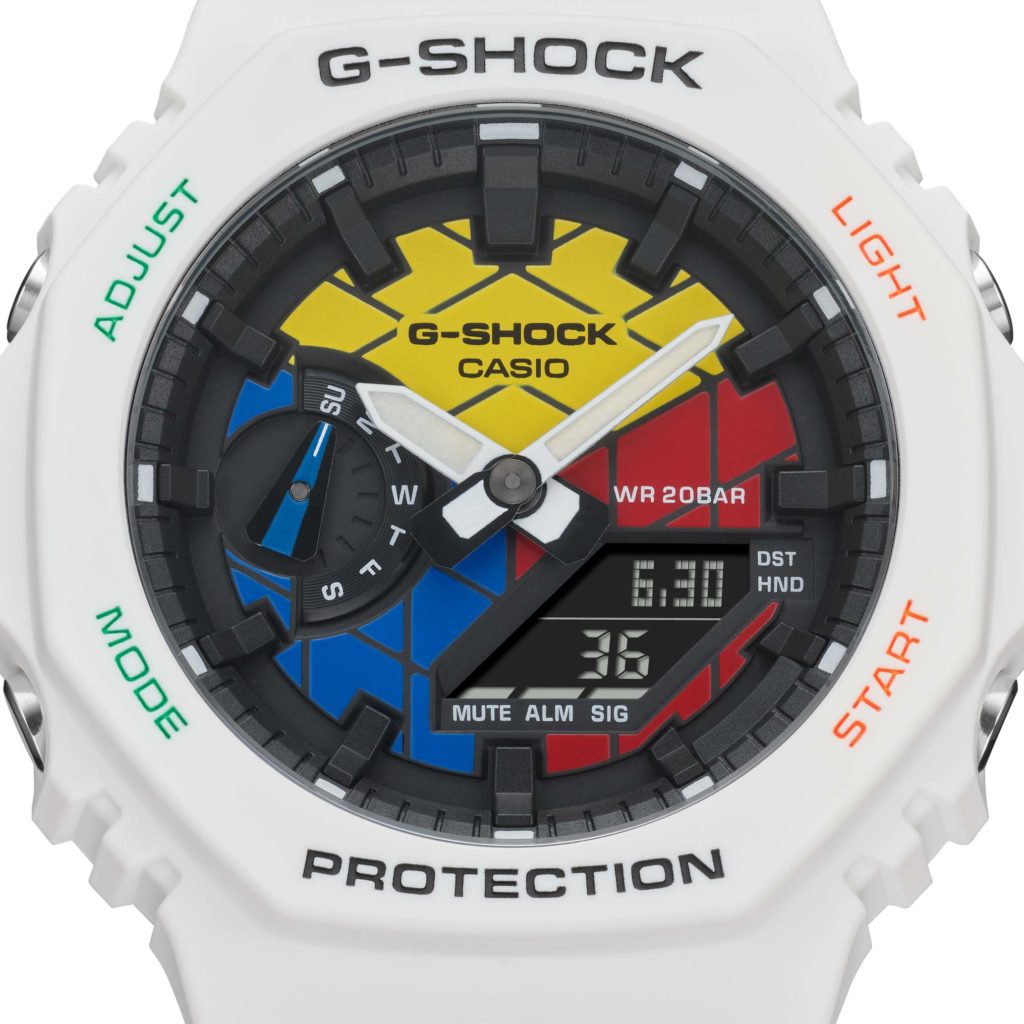 Staying true to its GA2100 base model, the GAE2100RC-1A features a thin 11.8mm case boasting a "Carbon Core Guard" structure for lightweight durability, as well as a dual super illuminator LED light. It goes without saying that the edition is equipped with the brand's characteristic shock resistance, 200-meters water resistance, 1/100-sec stopwatch, world-time function, five alarms, and a 3-year battery life. The custom stainless-steel case back of the edition GAE2100RC-1A is engraved with both the Rubik's Cube and G-SHOCK logos and comes with special packaging that is inspired by Rubik's Cube game. The G-SHOCK GAE2100RC-1A retails for $150.
To learn more, visit, G-SHOCK, here.