Baume et Mercier's Pays Tribute to Artistic Finesse in the Hampton "Hommage à Pierre Soulages"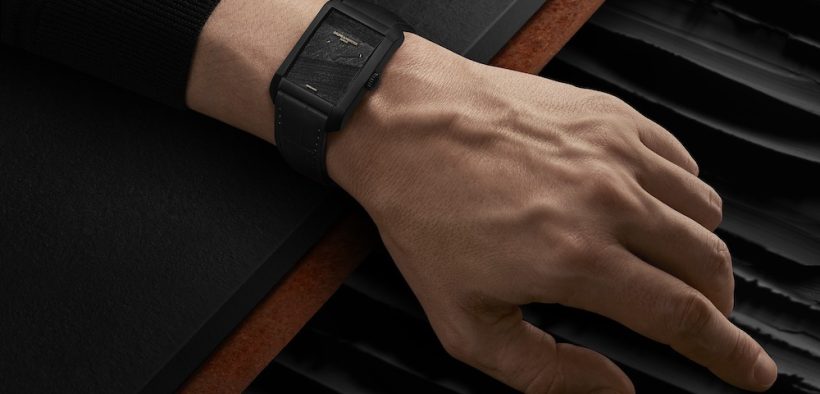 Few artists in the world are able to show such finesse in their work as the French painter, engraver, and sculptor Pierre Soulages. Currently at the age of 102, he is in particular known for giving a tremendous sense of life to black paint. He achieves this by playing with thickness and texture, a process that he describes himself as "my instrument is not black but the light reflected from the black."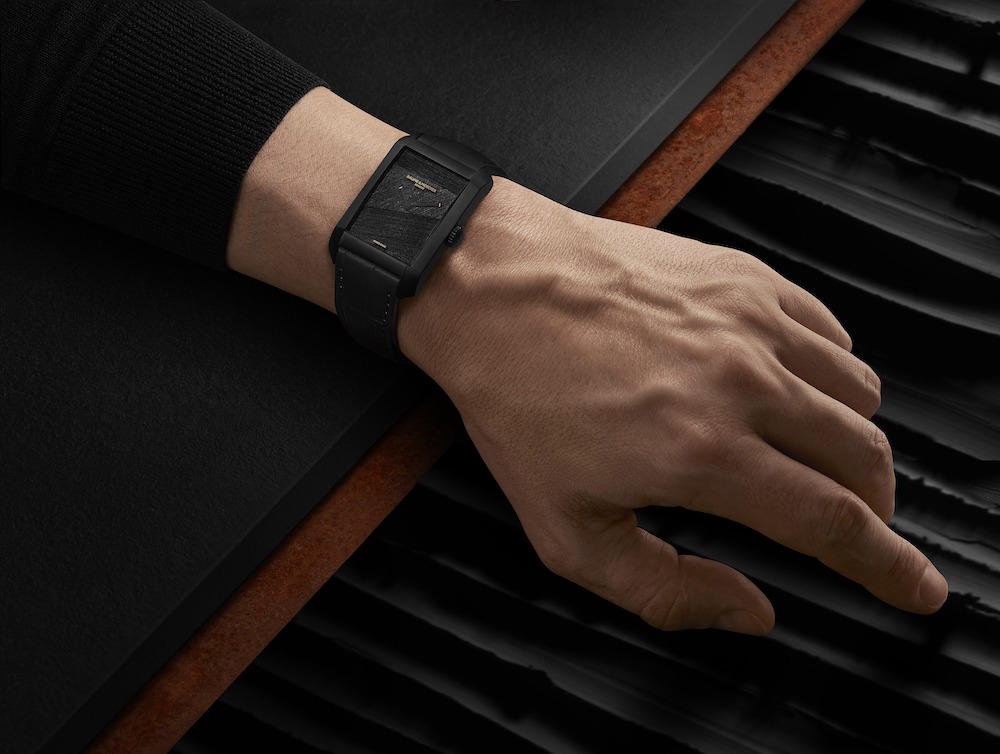 Baume & Mercier took inspiration from this, particularly from his series of work named Outrenoir, in particular a painting named Peinture, currently on display in Soulages own museum in Rodez. Here, he allows light to play with black paint, applied in different reliefs with different tools. In a unique collaboration with the museum, Baume & Mercier wants to underscore the importance of art in general and of Soulages work in particular. They took the Hampton model as their canvas, which suits the job perfectly with its rectangle shape. To give the case its black color, the brand applied it with hydrogenated amorphous carbon ions through plasma-assisted chemical vapor deposition (PACVD). This gives a very strong coating of 6,000 vickers, over 27 times as hard as the 316L stainless steel below it.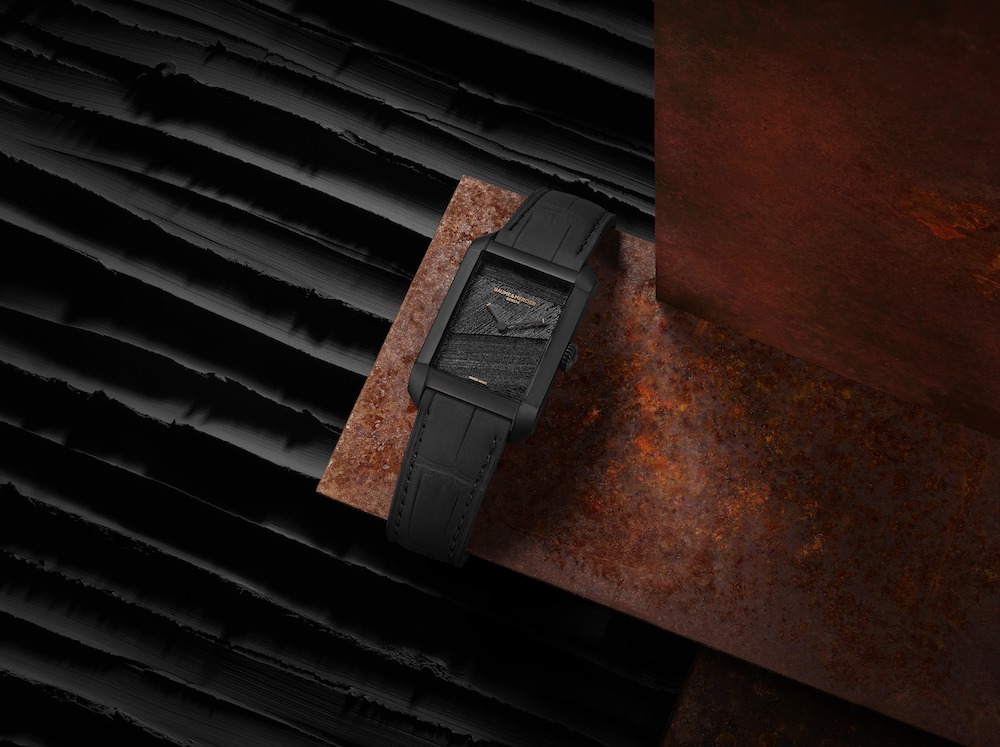 For the dial, Baume & Mercier has quite a challenge cut out for it, as they needed to miniaturize the artwork of Soulages while maintaining its unique properties. The brand worked with a laser on the brass dial to achieve this, using Candia stone to replicate the diffuse matte effect. Electroplating further enhances the image, which is finished by a coating of a semi-matte lacquer to protect it. That same finish can be found on the alligator leather strap, while Baume & Mercier even made the hands of this Hampton black. That is the most surprising aspect of this watch, as one would expect it challenging to read the time with everything in the same color, yet here the power of Soulages creations comes into play. As the light plays with the different layers and textures of black, their reflection makes it quite easy to distinguish the hands from the rest of the watch. The watch is powered by the automatic caliber 2892 from ETA, which can be admired through the sapphire insert in the caseback.
To honor the artist, Baume et Mercier will make 102 pieces of the "Hommage à Pierre Soulages," each priced at $5,850.
More information about this watch and the artist can be found via Baume et Mercier, here.